Sorry for the short hiatus – but it was my 24th birthday! I drank some tea, played some board games, ate an insane amount of  Orange Creamsicle cupcakes, and had a grande ol time!
Here are a few pictures showcasing my awesome gifts 😀 The highlights are some DavidsTea teaware and some homemade peach & marachino cherry preserves! They all made for an amazing birthday breakfast! 😀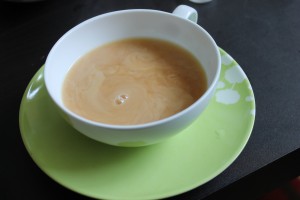 There may not be regular posts this week, as I am setting up my ETSY SHOP! So stay tuned!