Collection: 40+ Bacon Wrapped Recipes
Author: DaisyChubb | Filed under:
Recipes
Stop. You had me at bacon wrapped.
Here's a collection of some excellent Bacon-Wrapped anything and everything recipes!
Credit for this amazing collection idea goes to Jessica H. She loves meats, mustard and of course, bacon! Here's a photo of her, and a photo of her Homemade Bacon Infused Vodka. Recipe? Throw some cooked bacon in vodka for 3 weeks. 😉
Without further ado – Over Forty Bacon-Wrapped Recipes!
Hover with your mouse to view the recipe title. Click to go to the recipe!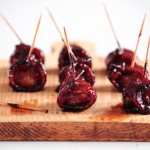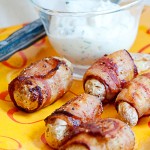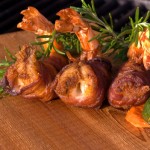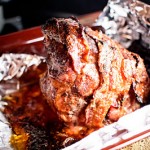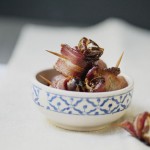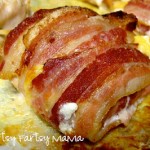 Tags: bacon, bacon wrapped, collection, food, recipes
7 Responses to "Collection: 40+ Bacon Wrapped Recipes"
I've only read the title and how can a person not like this! 😀

Good boy 😉 It makes me hungry though, but handy to know that I have the list on hand when I have some bacon ready to wrap around something. Anything!

Jessica Haile – this one's for you my bacon angel – you're famous!

Awe bacon wrapped angel you know how to get a girl don't you?

Okay, bacon wrapped jalapeno poppers are awesome… but bacon wrapped tater tots? I'm on it!

I want bacon explosion!

my acid reflux says no, but everything else says yes
Leave a Reply