Iced Tea Week: How to make Iced Tea
Author: DaisyChubb | Filed under:
Tea
Good morning, afternoon or evening and Happy Iced Tea Week!
Today features a short and sweet tutorial on how I make my Iced Tea when I want it cold and right now.
How to make Iced Tea
Over Ice Method
You'll need:
A cup full of ice
Sweetener (optional)
Steeper (or other cup to steep in)
2 tsp of the Tea you choose
Fill your cup full to the top with ice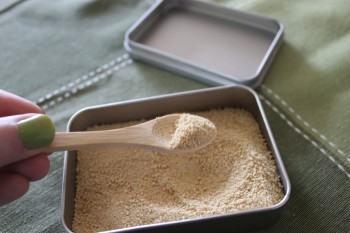 Pick your sweetener. I usually use agave, but this time I used honey beads for a more honey-like flavour
Add your sweetener! Now pick your tea 😀
Use double the amount of tea you would use for 1 cup. For example: use 2 tsp for one cup, 4 tsp for 2 cups.
Steep in your Steeper or other vessel until done! Use your usual steeping parameters for temp and time.
Pour/decant your hot tea over ice, stir and enjoy your instant delicious Iced Tea!
 —
Enjoy!
Come back on Wednesday for our tutorial: How to Cold Brew!
2 Responses to "Iced Tea Week: How to make Iced Tea"
I'm not sure if you've covered this previously, but have you got any good ideas for storing loose tea?

Hi! Not yet, but that's a good post for the future!
As far as storing goes – tins are the best for amounts of tea you want to keep for a long time – but if you know you're going to drink it within a short period of time, it's totally fine to keep them in the bags they came in. Some people store tea in the fridge/freezer, but that would make my tea taste funny – I would need a freezer for tea only! haha.

So yes – I go through tea fast enough to just keep them in bags (some in ziplock bags even, but it's best to keep the tea out of the light if they're in a clear container.

Hope that is helpful dahling! 😀
Leave a Reply